Adventures of the Blackgang
Dec 11
As seen in Portland, Maine
Dec 08
Daily Bread
(blasting: Gang of Four on shuffle)
"Happy Birthday, baby"
Dec 05
PortSide NewYork: galley of the Mary A Whalen
Red Hook Container Terminal;Red Hook, Brooklyn, NY USA
"There are two things that you don't need in the Navy: a wife and a car. If the Navy thought you needed them they would have put them in your Ditty Bag." - Co. Commander Gunners Mate First Class DeLapp
Dec 02
(Source: gettingshitfacedwithclass, via fuckyeahcartography)
Miss Monkey Fist has successfully relocated from the dismal Baltimore suburbs to the sparkling and wonderful Lakes Region of Maine, northwest of Portland. 
When she lived in Maine before, all she missed about Maryland was decent Chinese food. When she was back in Maryland, all she missed about Maine was EVERYTHING. It's great to be back!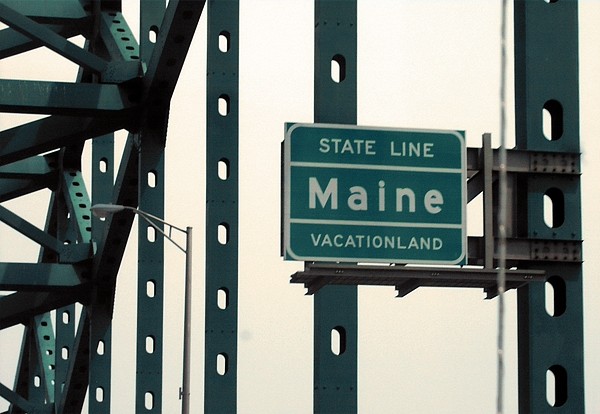 MF and her traveling companions, (one chatty and urbane Brittisher who is frightened by trees, one sarcastic consumer electronics radio show host, one 80 pound Boxer-Mastiff mix and a 26 toed Maine Coon cat) piled into her newly-acquired vintage Jeep Grand Cherokee and set forth into the night on November 9th. 
After repeated ass-raping at the toll booths in New York and New Jersey, (towing a double-axle trailer) they stumbled off the interstate and found themselves in the wee hours, alone on a dark and winding CT parkway.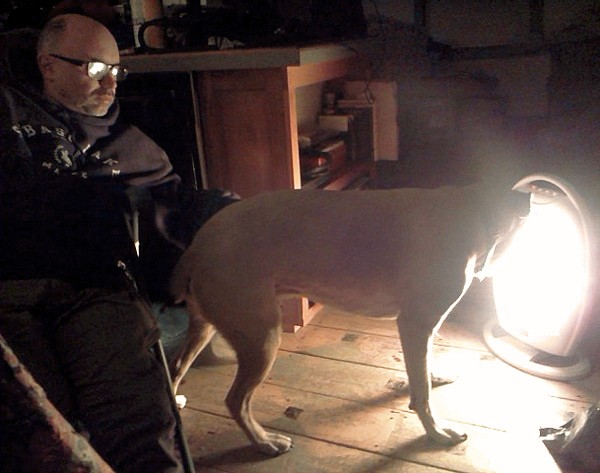 Mad Dogs and Englishmen
basking in the glow of a portable heater on a 22 degree night
We crossed into Massholistan around sunup, and arrived at Sebago Lake, Maine with just enough time to grab some Eggs Benedict and cinnamon buns at the local diner before we sprawled on bare floors in our sleeping bags for some much needed shut-eye.  The house, empty for some time, had no heat, no running water, miserable cell reception and no internet.
After roughing it Colonial Style for the last 2 weeks, Miss Monkey is happy to announce that she has now returned to the 21st century with all mod-cons, and that Maritime Monday is back up and running.
Maritime Monday for December 2nd, 2013: Movies About Submarines Part 3; The Way Life Should Be
Nov 28
Kelly Springfield Tires - 19451117 Post on Flickr.
Thanksgiving, 1942. Image: Library of Congress
Nov 05
[video]
you snooze…
(playing: Handsome Furs; Sing!Captain)
"get up, Max… Max…get up"
Oct 27
[video]
Oct 25
Tonight's nautical feature…
Oct 20
Maritime Monday for October 21st, 2013: Movies About Submarines, Part 2
Oct 16